Free online SpongeBob Games:
Spongebob Squarepants Bowling Game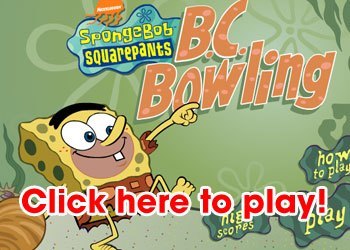 Rock 'n bowl with this prehistoric cave sponge in Spongebob B.C Bowling ! Click on the slider bar to make SpongeBob bowl. f the sliding clam is in the middle of the bar when you click, he'll knock down all the coral and roll a strike! Are you ready?