Free online SpongeBob Games:
Spongebob Pizza Toss game!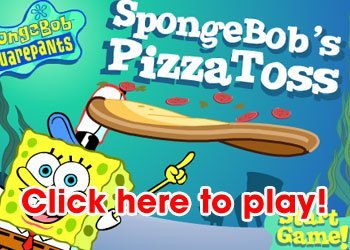 Deliver pizza, avoid the dangers along the road and dont forget to do deliver the pizza in the exact time.
Anybody who's ever been to The Krusty Krab knows the residents of Bikini Bottom are a hungry bunch. These days they're hungry for pizza and Spongebob is just the sponge to deliver it! Time your toss right! Throwing too early or too late will mean a splattered pizza, an unhappy customer and a very unhappy Mr. Krabs. Avoid all manner of strange sea creatures and underwater obstacles that inhabit Bikini Bottom.