Free online SpongeBob Games:
Spongebob Squarepants Reef Rumble game!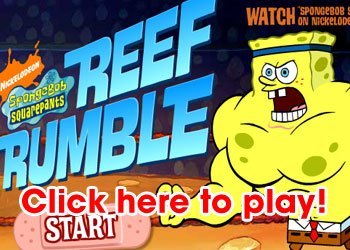 Square off with the citizens of Bikini Bottom in this sea-bottom battle! Faceoff at five fathoms. Bikini Bottom's greatest and not so greatest martial artists have gathered to determine ocean floor suprema-sea! Use the arrows to move, and A,S,D to kick, punch and move quickly! Use combinations of the specified keys and arrows to perform trick moves!