Free online SpongeBob Games:
Spongebob Pest of the West game!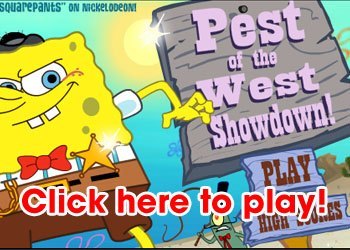 Hop on our sea horse and get ready for a deep sea showdown as SpongeBob Square Pants pays homage to his Western roots. At the start of each level, a mission is introduced to you. Complete it, and advance to the next level.