Free online SpongeBob Games:
Spongebob Kahrahtay contest game!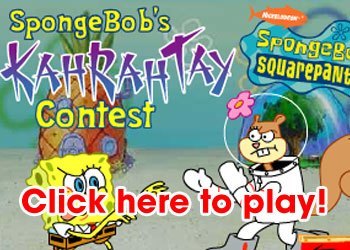 Spar with SpongeBob and Sandy in this kooky karate game! Fight other characters from the SB show in
a karate battle! SpongeBob and Sandy are practicing their Kah Rah Tay and you get to help.
Use your mouse to sneak attacks through their defense. Light up three stars over either character
and you get to perform one of three spectacular finishing moves.